Back
3S Lift Wins Majority Share of SGRE Service Lift Supply
Hamburg, Germany – 3S Lift is proud to announce winning the majority share of SGRE's global supply of Service Lifts for the year 2021. "We are very excited that our partner Siemens Gamesa Renewable Energy has chosen to equip most of their new turbines in 2021 with our Service Lift" says 3S Europe Vice President Matthias Lamp. "This result underlines SGRE's trust in 3S Lift and our products. We are pleased to continue and expand our relationship with SGRE."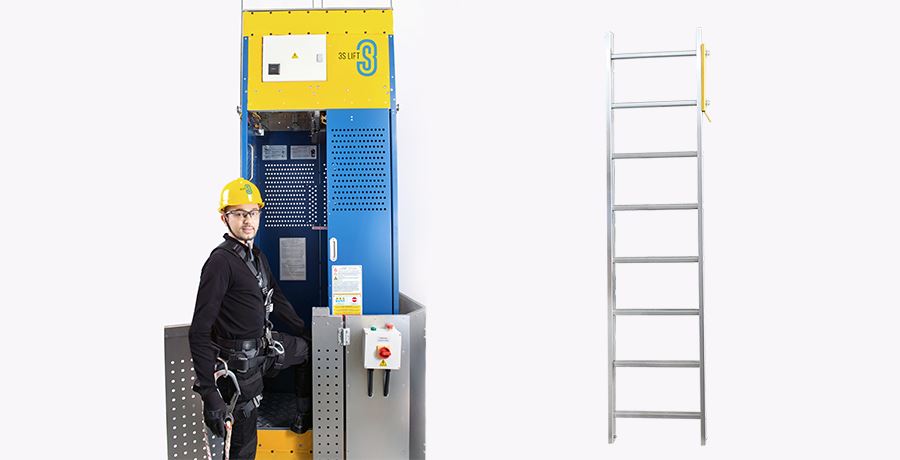 After being a long-time partner of many major wind turbine OEMs, 3S Lift was chosen by Siemens Gamesa Renewable Energy to supply more than half of the Service Lifts for their 2021 projects globally as well as a large share of their global ladder demand.
Learn more about our Service Lifts: https://www.3sindustry.com/en/service-lift/
About 3S Lift:
3S Lift has been on the market for nearly 2 decades, offering solutions that contribute to the competitiveness and acceptance of renewable energy. It is our goal to make building, operating and maintaining wind turbines safer and more cost-efficient, doing our part for the benefit of our customers, employees and the planet.
As a leading global supplier for tower internals and the market leader in Asia, 3S Lift offers a wide range of wind turbine tower internals, making us the one-stop-shop for everything from ladders to lifts, fall arresters, blade maintenance platforms and beyond. Worldwide, 3S Lift has supplied more than 40,000 climb assists, 40,000 Climb Auto Systems and 20,000 service lifts to more than 2,000 wind farms in 40 countries. 3S Lift has approximately 1,000 employees in office locations in Beijing and Tianjin, China, as well as subsidiaries in the US, Europe and India. The company holds 400 patents and has obtained 340 product certifications around the world.
For more information please contact:
3S Europe GmbH
Erdmannstrasse 10
22675 Hamburg
press@3SEurope.de