Back
3S Lift's North America Team Ready For A Successful 2022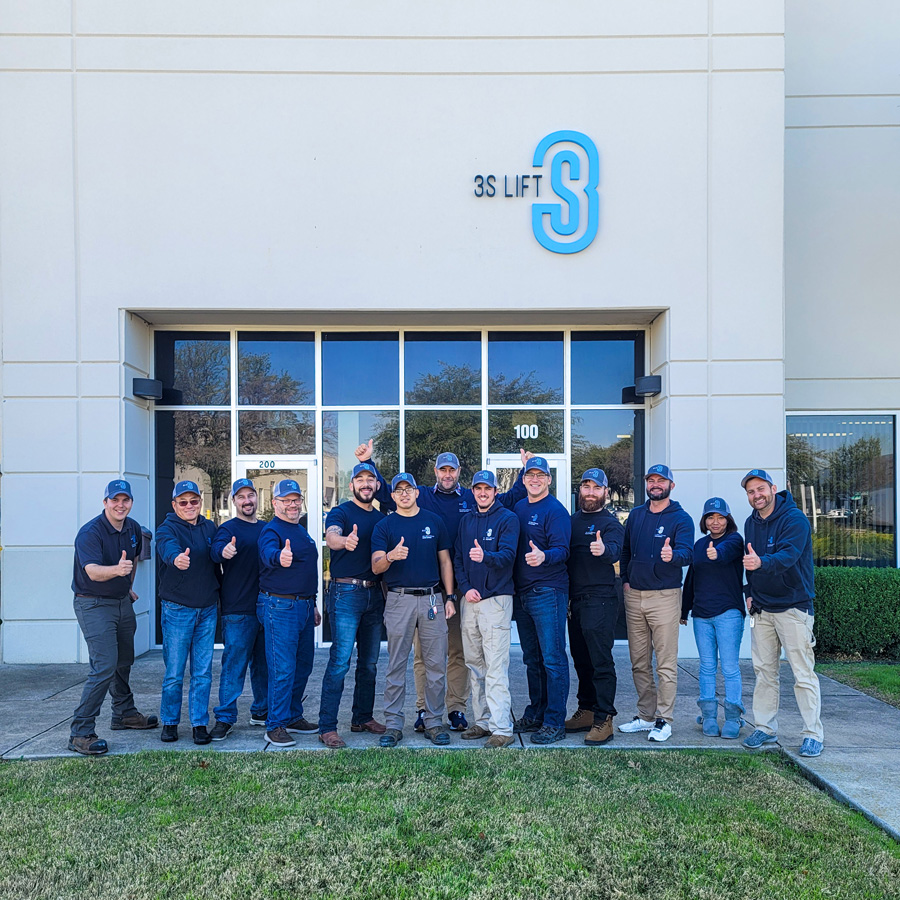 3S Americas Inc. remains committed to serving our customers, despite the global pandemic.
Our extensive capacities in the United States include: a four-week product supply cycle; a 10,000 square foot warehouse in Dallas, containing over 500 CAS and ample spare parts storage; domestic delivery to customer sites within 72 hours; a ten-person engineering management team; and three third-party service partners.
3S Americas Inc. is looking forward to a productive and successful 2022.
About 3S Lift
3S Lift is a provider of access equipment and services for people working at heights. 3S stands for safe, simple, specialized. 3S products are used in 45 countries and 12 industries around the world, among which the wind power segment has the largest market share globally. 3S Lift cumulatively holds more than 500 patents and more than 80 global safety certifications. The company has subsidiaries in Dallas in the USA, Hamburg in Germany, Chennai in India, Beijing and Tianjin in China. The total number of employees is more than 750, with more than 300 engineers. 3S Lift, Serving Hard-working People.
For more information please contact:
Giovan Scialdone
President
3S Lift Americas
+1-312-623-2662
Gio@3SAmericas.com