Back
3S Lift Receives GE Safety Award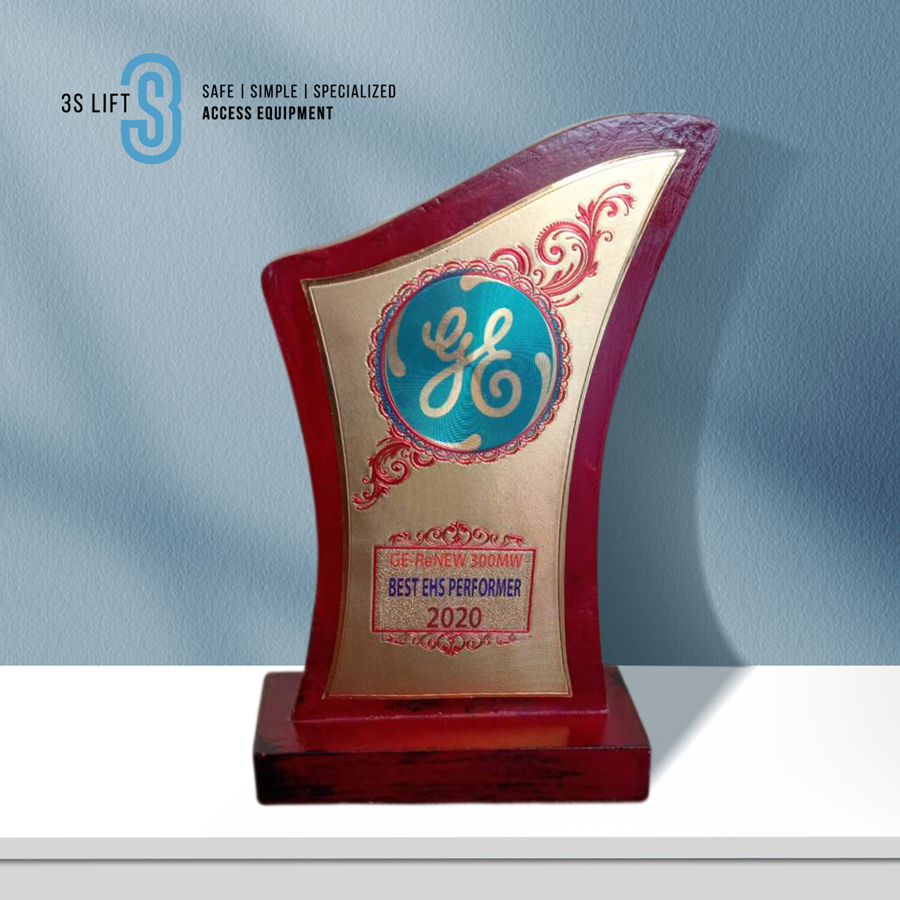 3S Lift recently teamed up with GE Renewable Energy and the utility company ReNew Power to realize a 300 MW wind turbine project in Gujarat, India. The Gadhsisa wind farm was the first GE project executed by 3S Lift in India. All 120 turbines were outfitted with Service Lifts by 3S Lift technicians, working in collaboration with GE Renewable Energy.
GE was very satisfied with the installation process and the standard of safety we maintained on site. As part of this productive collaboration, we actively implemented various suggestions made by GE in our installation routines. At the end of the project, GE distributed safety trophies – including the one pictured here – which we received for completing the project without any safety incidents or accidents. GE expressly praised the 3S Lift team for the ongoing support we provided during the installation process.
We are looking forward to more successful projects like this one.
About 3S Lift
3S Lift is a provider of access equipment and services for people working at heights. 3S stands for safe, simple, specialized. 3S products are used in 45 countries and 12 industries around the world, among which the wind power segment has the largest market share globally. 3S Lift cumulatively holds more than 500 patents and more than 80 global safety certifications. The company has subsidiaries in Dallas in the USA, Hamburg in Germany, Chennai in India, Beijing and Tianjin in China. The total number of employees is more than 750, with more than 300 engineers. 3S Lift, Serving Hard-working People.